Essential for the presentation of your business - to be different, professional, creative. You might need us just your logo on the wall or we can transform your space by adding a signature touch and convert it into an attractive and inspiring place for your employees and customers. We work with large variety of materials including vinyl, canvas, wallpaper, backlit film, fabric, flags, banners, acrylic, Foamex ... Endless possibilities
Once your potential customers have entered your premises, they need to see congruency between the outside and the inside of your business. Having your office interior branding done professionally will help to reinforce your brand, put your customers at ease, and can create additional opportunities for targeted advertising.

With the help of our expert knowledge of the latest printing technologies and our state of the art machines, our professional designers will work with you to create the stunning graphic designs you are looking for. To meet the needs of a wide variety of customers, we offer an extensive selection of products to help enhance your office and store space to be the way that you like. Our services are built around our customers' needs and include:

★ Custom Printed Wallpaper
★ Wall Stickers
★ Window Graphics
★ Window Frosting
★ Window Privacy
★ Glass Manifestation
★ Projection screen films
★ Energy Saving Window films
★ Safety and security window films
★ UV protection window film
★ Banner Print
★ Flag Print
★ Direct print on acrylic
★ Direct print on foam board
★ Direct print on Foamex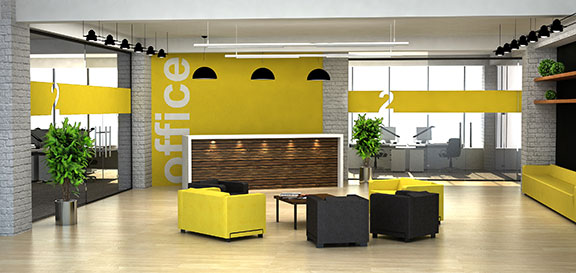 Creating the ideal experience for you and your customers, we use a variety of materials to give your designs the exact look that will complement your business. Once we have created the artwork, our experienced installers will professionally fit your new graphics. We can decorate your glass partitions with different types of printed and cut window graphics. We use translucent colour or frosted window films, or privacy window films, to create individual work spaces or the right environment for your meeting rooms. We can partially or fully cover your walls with custom designed wall stickers, wallpaper or artworks printed on other materials like photo paper, canvas, foam board, acrylic or Foamex.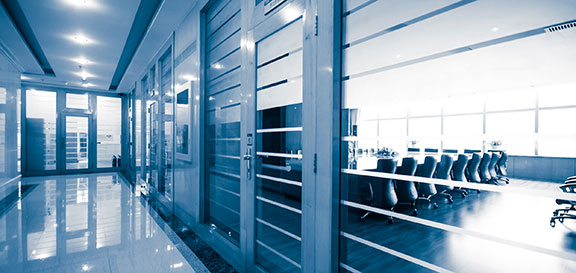 We can also install specialist window films like: UV protection film to keep away the harmful UV rays; Solar control window film to reject the sun heat entering your premises and reduce significantly your bills for cooling in the summer or the LowE film to insulate your windows in the winter; Glass manifestation film and Safety and security window film to help you comply with the regulation standards; Projection screen film to convert your windows to a projection screen.

If you have an in-house design team or work with a design studio who have created a design for you, we can work by their specifications, to manufacture and fit all the pieces for your store front branding, office interior branding and vehicle branding and complete your entire image. So give us a call today on 0800 133 7970 and find out how we are able to help you increase your business volume and brand awareness!

In need of wide format printing to cover long stretches of walls? We've got you covered! If your print size is larger than 5 sq.m check our special offer.
MATERIAL / SERVICE
PRICE under 5 sq.m
PRICE above 5 sq.m
Vinyl print - matt, gloss, transparent
from
£20 sq.m
from
£8 sq.m
Perforated Vinyl print
from
£30 sq.m
from
£9 sq.m
Banner print
from
£20 sq.m
from
£8 sq.m
Banner mesh print
from
£25 sq.m
from
£8 sq.m
Flag print
from
£40 sq.m
from
£12 sq.m
Wallpaper print
from
£30 sq.m
from
£17 sq.m
Wallpaper installation
from
£10 sq.m
from
£10 sq.m
Canvas print
from
£40 sq.m
from
£20 sq.m
Hot laminate on printed vinyl
from
£7 sq.m
from
£4 sq.m
Contour cut on printed vinyl
from
£7 sq.m
from
£5 sq.m
Window/Wall vinyl cut
from
£16 sq.m
from
£10 sq.m
Window/Wall vinyl installation
from
£10 sq.m
from
£10 sq.m

* All prices are VAT exclusive.
** Design is not included.
*** All prices include materials.
**** Prices for banner and banner mesh include sewing and/or holes.
***** Prices in the first column are for orders of up to 5 sq.m size. For larger orders check our special offer