Frosts - Ensure privacy and diffuse for a fraction of the cost of etched glass. Patterns - Match décor and aesthetic with patterns from playful to classic. Textures - Cover specialty windows and authentically simulate textured glass. Gradients - Hide unattractive areas tastefully, or add a modern design element. Specialties - Mask light, add privacy or enliven with a bold pop of color.
Window Film to hide and decorate
Privacy is required throughout commercial and residential properties for a variety of reasons. With Privacy Window Film, this can be achieved in different ways, and at the same time contributing to the stylish appearance of your premises.
Privacy Window film
can provide either one-way or two-way privacy depending on where you require it. This makes privacy films applicable for both external windows and internal glass walls.
If you are looking for One-way privacy, Reflective Window film is your best option. It comes in different grades and colours to best fit your needs and requirements. This film looks like mirror on the brighter side of the glass which would be the external side during daylight hours. This prevents vision through the glass whilst the visibility from the inside is unaltered. The ratio of light to dark required is 3:1 for this film working on the light balance, to perform at its best. In addition to privacy, Reflective Film can have other properties like UV protection and reduction of glare and heat passing through the glass.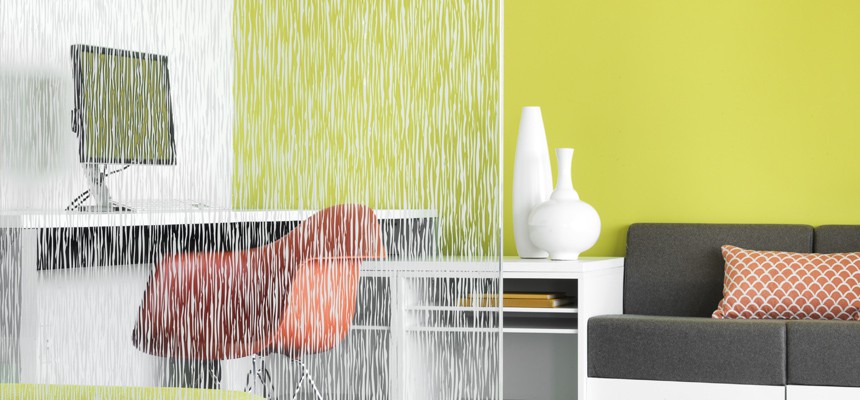 Using
Frosted Window Film
is an easy and stylish way to achieve
Two-way privacy
. It would make your glass look like acid-etched and can be cut in various patterns from logos to artworks. Vision from both sides would be prevented but light would still enter through the glaze. It comes in different levels of transparency and pale colour tints.
Solid Colour film
is an excellent option offering Two-way privacy where you need to block both vision and most of the light from passing through the glass.
All types privacy window films can be combined with
LowE window film
,
Solar window film
and
Safety and security window film
to further improve the quality of your environment.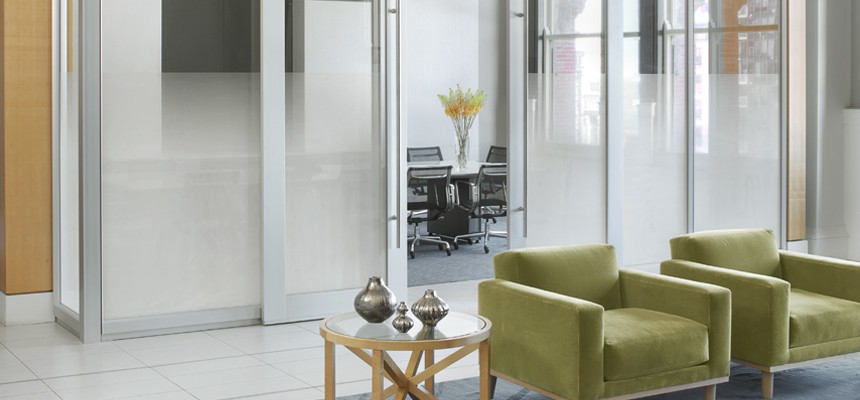 Privacy Window Film
can be designed and printed to feature graphics or logos - ideal for branding your office and decorating your home. Sticky Colours have experienced in house interior and graphic designers to work with you on achieving the best privacy and design solutions.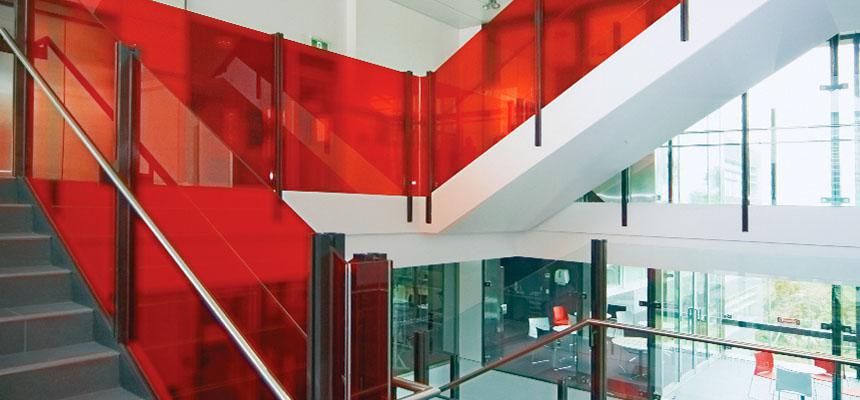 To achieve the effect of a
partial privacy
we offer various different patterned or gradient privacy window films. They give a professional look and create a corporate atmosphere in your office while keeping the privacy at the desired level. Easily create work space partitions using patterned, frosted, colour translucent or gradient window films.
Window film professional installation service:
Our comprehensive installation service ensures our products are properly fitted and long lasting. Call us today on
0800 133 7970
and find out how we can help you with reducing your energy bills, to comply with glass manifestation legislation or any other
specialist window film
enquiry you might have.
All window films installed by StickyColours come with 1 to 12 years warranty as standard.