We offer a wide range of specialist window films. We install energy saving films, safety and security films, privacy films, glare control films, projection screen films, switchable smart films and many more. All these specialist films can be complemented with decorative window films or window graphics and some of them can be directly printed on to bring a double benefit to you combining functionality and aesthetics.
Sticky Colours offer a wide range of specialist window films. The specialist window films are developed to solve specific problems in our everyday life and to make our working or living spaces more comfortable, safe and compliant with different regulations. We install energy saving window films like solar window film and LowE window film, UV protection window films, safety and security window films, privacy window films, glass manifestation films, projection screen film, switchable smart film.

Energy Saving films: Large areas in our buildings covered glazing can create the so called Greenhouse effect, quickly making premises uncomfortable. An application of solar window film is an effective and cost efficient way to stop your interior becoming too hot and can help you save money on energy bills for cooling. Solar control films can reduce the amount of Sun heat entering your premises by up to 80% whilst keeping the transmitted light almost unchanged. With the special LowE window film you add the benefit of reflecting up to 93% of the heat back into your room preventing it from escaping through your windows and increasing significantly your energy efficiency in the winter as well.

The application of energy saving films will have numerous other benefits including preventing glare, fabric and furniture fading caused by harmful UV rays, creating some degree of privacy when seen from outside and added safety and security of your windows. Energy saving films can be applied in any type of commercial and residential premises - offices, store and shop fronts, public buildings, private homes and conservatories (see a case study).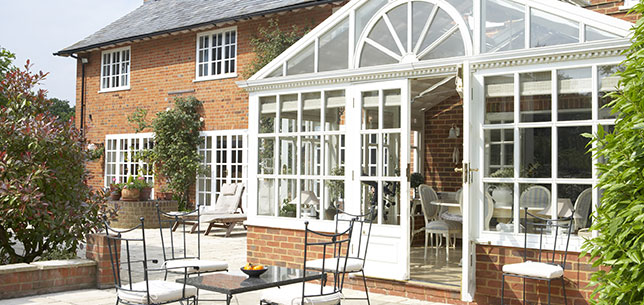 Privacy films: Privacy is required throughout commercial properties for a variety of reasons. Window film can provide both one way and two way privacy, and can be printed to feature graphics or logos, as well as being combined with safety and security films.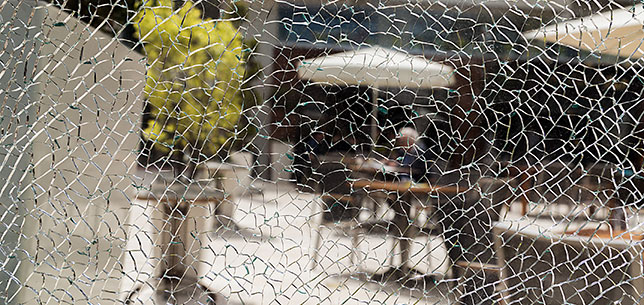 Safety and Security films: Available in a range of thicknesses from standard safety film to bomb-blast protection, security film will allow the glass to withstand an amount of impact, serving to slow down and deter intruders, whilst also providing protection against accidental damage.We offers a wide range of both safety and security films with a range of thicknesses and performance levels plus a professional installation service to meet your requirements.


Projection screen films: Front projection film, Rear projection film, 360° Dual Image Projection Film, Sunscreen, Mirrorvision, Interactive touch screen film are all available in standard diagonal screen sizes - 30″, 40″, 50″, 60″, 67″, 80″, 100″, 120″ and aspect ratio options - 16:9, 16:10, 4:3 and also in rolls to be cut to any custom size if needed.

Switchable smart films: Switchable Film offers instant privacy at the flick of a switch! The film works on an electrical principle switching from frosted to clear when power is applied. Switchable Film also known as Smart Film offers a next generation alternative to blinds or privacy film making it the ideal choice for both commercial or residential installations.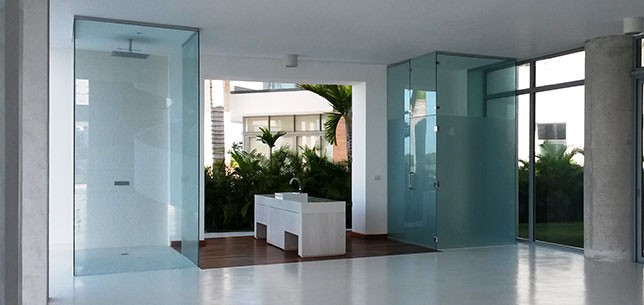 Glass manifestation films: Make your commercial premises compliant with the current legislation. Any full height glass in windows, partitions or doors must be marked with manifestation to make sure that it is made apparent. This is to prevent someone walking into the glass which can cause a serious injury. Frosted white or coloured film or clear coloured film are the most commonly used materials for glass manifestation. The design can be very simple but there are minimum requirements that must be met.The Building Regulations 2000 states that glass entrance doors and glass screens will satisfy requirement when:

They are clearly defined with glass manifestation on the glass at two levels; between 850mm and 1000mm and between 1400mm and 1600mm above the floor, contrasting visually with the background seen through the glass (both inside and out) in all lighting conditions; and
Manifestation takes the form of logo or sign at least 150mm high (repeated if on a glazed screen), or a decorative feature such as broken lines or continuous bands, at least 50mm high.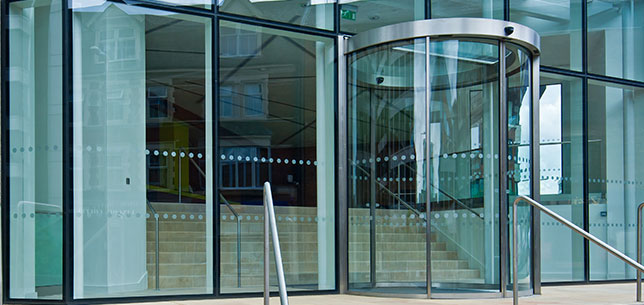 Window film installation service: Our comprehensive installation service ensures our products are properly fitted and long lasting. Call us today on 0800 133 7970 and find out how we can help you with reducing your energy bills, to comply with glass manifestation legislation or any other window film issue you might have.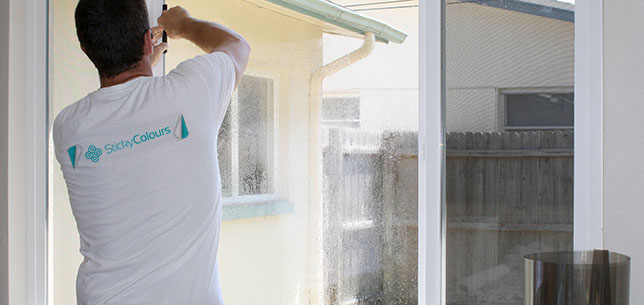 SERVICE
ROLL DIY
CUT to SIZE DIY
INSTALLATION
Solar Control Window Film
from
£15 sq.m
from
£17.5 sq.m
from
£10 sq.m
LowE window film
from
£20 sq.m
from
£22.5 sq.m
from
£10 sq.m
Window Frosting film
from
£10 sq.m
from
£12.5 sq.m
from
£10 sq.m
Glass Manifestation
from
£1 lin.m
from
£1 lin.m
from
£5 lin.m
* All prices are VAT exclusive.
** Design is not included.